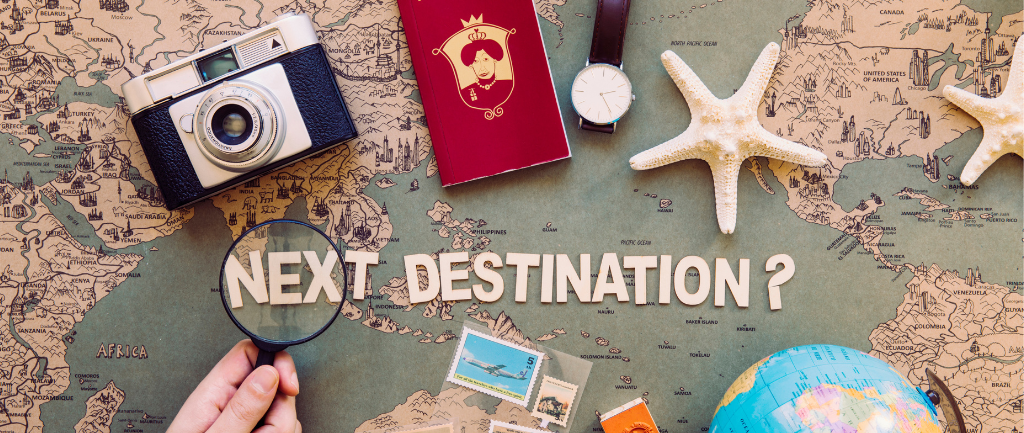 With IT solutions, travel industry can use technological advancements to their business advantage and create a perfect customer experience for their customers.
People continue to travel for personal, professional, and leisure reasons, making the travel industry one of the most promising to recover post-pandemic. Since the nomadic era, travel has been an inevitable part of human life. Since then, humans have travelled long distances for a variety of reasons, ranging from survival to pleasure. According to traveldailymedia.com, 2023 looks promising, with millions of travellers already planning trips, and a projected 20% increase in earnings for the global tourism sector.  
As a result, it is critical for the travel industry to explore better strategies for capitalising the business faster, and one such strategy could be leveraging IT enabled solutions for faster results. There are several ways in which information technology (IT) solutions can aid the travel industry in its recovery from the COVID-19 pandemic and other challenges. Some examples of front-end and back-end IT solutions are:  
Online booking system:

  This is not new; many renowned travel agents are wisely using this for quite some time. The fact is, online booking system still hold first place when it comes to provide world class booking experience to customer, be available at the moment of their search, enable faster booking process, assist customer with multiple cost-effective options and moreover improve operation efficiency. 

 

Mobile Apps:

Mobile app is matchless; nothing beats it coz of its ON-THE-GO and ALWAYS AVAILABLE feature. Having a mobile app is most sensible choice one can make to provide an uninterrupted 24×7 service to your customers – anywhere, anytime. Bring this to your business now. 

 

Artificial intelligence and Machine Learning:

AI & ML is not to be missed option with the given rise in online competition growing on daily basis. AI & ML enables businesses to catch the pulse of customer behaviour, map competition and evaluate future trends. It is very vital for business to create personalised experience for customer coz people buy from people and AI & ML rules this feature. Must-to-have AI & ML to grow faster than competition. 

 

Contactless Technologies:

As people becoming more aware about their health and hygiene practises, its vital to move on contactless technologies.  Some examples of these technologies are (i) contactless payment through UPI & Net banking; (ii) digital check-in can help reduce the need for in-person interactions and improve customer safety and (ii) 24×7 support service can be few options to think & integrate today.

 

Travel CRM:

Yes, a travel customer relationship management (CRM) system can help boost the business of a travel industry company. It can be used to store and organize customer information, track customer interactions and communications, and manage sales and marketing efforts. Some of the specific benefits of a travel CRM system include:

 
Improved customer experience

 

Enhanced efficiency

 

Increased revenue

 

Better data analysis

 
Travel Management tool:

With travel management businesses can manage features like itinerary management, expense reporting, and real-time flight and hotel availability updates. Companies frequently use travel management tools to centralise and automate their travel management processes, improving efficiency and reducing employee workload.

 

Expense Management Tool

: A travel expense management tool enables businesses in tracking and managing the costs associated with business operations. These tools can be used to track variety of operational, marketing, sales, and administrative expenses, as well as to ensure that employees adhere to established expense policies and procedures. Expense management software may also include features such as receipt scanning, currency conversion, and real-time budget tracking. These tools can help businesses better manage their operational budgets, identify cost-cutting opportunities, and streamline the expense reporting process.

 
Information Technology (IT) software has revolutionized the way businesses operate and has had a significant impact on various aspects of the business. Some of the ways in which IT software is evolving the business world include: (i) Processes Automation (ii) Improved Communication and Collaboration (iii) Enhanced Data Analysis and Decision-making (iv) Increased Efficiency and (v) Improved Customer Experience.  
 Bizinso wishes travel industry a profitable and flourishing 2023. Partner with Bizino's latest technology solutions for faster growth & higher ROI.