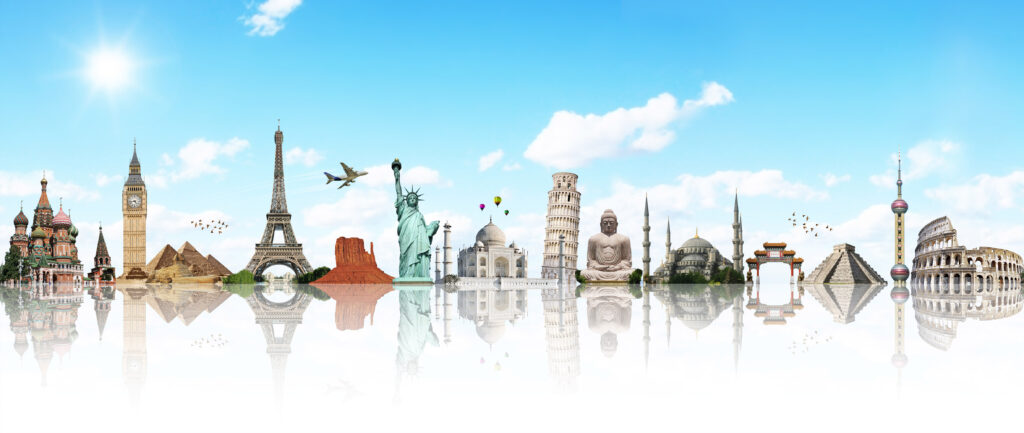 Only 9% of travel marketers believe their business is completely prepared for what the next phase of travel will bring, as reported.  These marketers have envisioned ahead of time in implementing AI-enabled travel technologies to be business ready.  
Here are possibilities of AI in the Travel Industry and its after effects…
Artificial intelligence is a branch of computer science that studies the theory and practice of intelligent systems. Artificial intelligence has been around for decades, but it has become more prominent in recent years due to breakthroughs in machine learning and increased processing power. 
AI is going to change the way travel businesses operate. AI-powered travel technology will be able to provide real-time insights on how to optimize your business operations, function and budgets – from saving you money on agent commissions, staffing, automated process and lot more activities. The global travel technologies market will register a CAGR of over 9% by 2023, as the report says. 
The first thing we need to understand about AI in the travel industry is what it does and enables us to map: 
Customer landscape

 

Vendor landscape 

 

Landscape disruption

Challenges & Opportunities analysis (Five Forces Analysis)

 

Business growth possibilities with technology scale-up

 

Trends analysis and future projections

 
 AI is already transforming the travel industry by helping companies to increase their business efficiency and optimize different processes. It can also reduce manual work and improve customer experience. AI can help travel companies to find new customers, automate processes, and provide better customer service. 
Technology solution that will boost the growth and productivity of travel market 
Travel CRM (Customer Relationship Management): 
CRM is an important tool for any business including travel. Travel CRM helps travel agencies to communicate with numerous prospects and assist them with bulk bookings, multiple vendor management, sales forecast, opportunity mapping, vendor status & business scalability, and lot more. CRM solutions are capable of much more than simply organizing contacts and serving as a digital rolodex. CRM software with the correct capabilities may also help you enhance sales by keeping an eye on vendors and customers from lead nurturing to completing the deal and preserving client loyalty. It may also save you a lot of time and money by automating your sales workflow. Workflow automation, customization, third-party integration, customer service, employee tracking, social media management, lead management, real-time data insights, data analytics, dynamic dashboard & reporting, sales forecasting, marketing automation, and much more are just a few of the features available. 
Performance Management System:
A performance management system includes the procedures for identifying, encouraging, measuring, evaluating, improving, and rewarding employee performance at work. It addresses and combines business objectives in the design, implementation, and measurement of Balanced Scorecard Management, By Objectives and Budget-driven Business Plans. An effective performance management system ensures that individual and team goals are matched with organizational goals, enhancing performance at the individual, team, and organizational levels through effective human resource management techniques implementation. 
Data Analytics:
Integrating data analytics is like cherry on the cake. The Data Analytics solution enables companies to bring clarity to complex data sets. With our expertise in data analytics, our analytics software unlocks' hidden insights and risks hidden within your organization's data reserve. With time and effort, you can refine and make use of your organization's data to improve different areas of your business. We help you make better decisions, faster! We help you identify key trends, relationships, and anomalies within your data. Our goal is to help business stakeholders make well-informed decisions. More details as attached. 
Travel is a major revenue resource for many countries and it has been going through volatility in the last two years. In particular, the travel industry is gearing up by evolving leveraging the technological advances that are happening across the globe. Hope this article successfully showcased how artificial intelligence backed by data analytics can help shape travel businesses in the coming years.