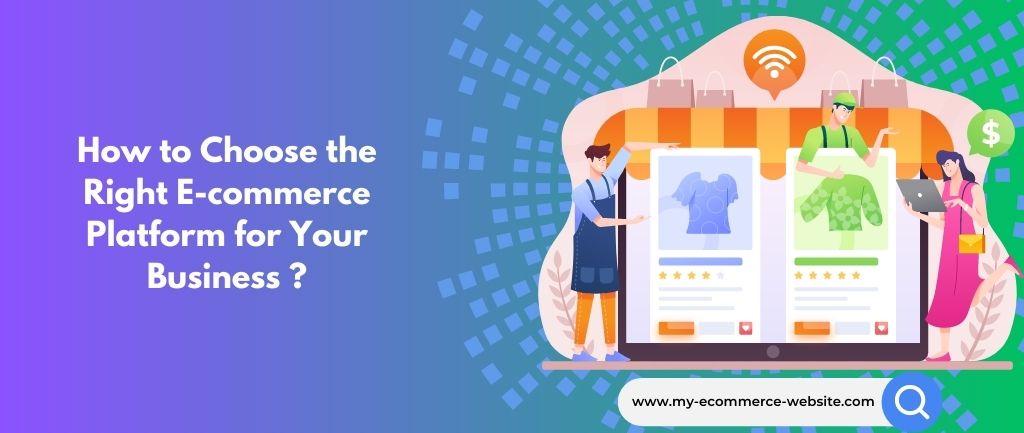 An ideal e-commerce platform is an online store that allows businesses to sell products or services over the internet. It is the foundation of any ecommerce website, and it enables businesses to manage their online presence and effectively reach out to customers. With an e-commerce platform, businesses can create a custom ecommerce website that reflects their brand identity, and they can also use it to provide customers with a convenient way to shop online. The benefits of using an e-commerce platform include increased visibility, improved customer service, and the ability to scale up operations quickly. An effective e-commerce platform will also provide your business with tools such as analytics, payment processing, inventory management, marketing automation tools, and more. All these features make it essential for any business looking to succeed in today's digital world.
What Factors to Consider When Selecting and Ideal E-commerce Platform for Your Business?
When selecting an e-commerce platform for your business, it is essential to consider the features and capabilities of the platform. Look for a platform that offers all the features you need such as payment processing, inventory management, shipping integration, customer support tools and more. Additionally, you should also research the pricing structure of different platforms to ensure that you are getting value for money.
It is also important to consider scalability when choosing an e-commerce platform. Your business may grow over time so it is important to select a platform that can scale with your business needs. Finally, make sure that customer service is available 24/7 in case you need any help setting up or managing your online store.
Top 7 Features to Look for in an E-Commerce Platform
Having the right e-commerce platform is essential for running a successful online store. It can help you manage your inventory, create an intuitive shopping experience, and ensure secure transactions. In this article, we will discuss the top 7 features to look for in an e-commerce platform. We will cover features such as inventory management, payment gateway integration, customer support options, and more. By understanding these features and their importance in an e-commerce store, you can make sure that you are selecting the right platform for your business needs. When evaluating an e-commerce platform, there are several key features to consider. Here are some seven key features to look for:
User-friendly interface: The platform should provide an intuitive and easy-to-use interface for both administrators and customers. A clean and well-designed interface enhances the user experience and makes it easier for customers to navigate the website and complete purchases.
Mobile responsiveness: With the increasing use of smartphones and tablets for online shopping, it's crucial for an e-commerce platform to be mobile-responsive. This ensures that your website looks and functions well on various mobile devices, providing a seamless shopping experience for mobile users.
Product management capabilities: Efficient product management is essential for an e-commerce platform. Look for features such as easy product catalog creation, inventory management, multiple product images, product variations (sizes, colors, etc.), and flexible pricing options.
Secure payment processing: Security is paramount in e-commerce. Ensure that the platform supports secure payment gateways and SSL encryption to protect customer data during transactions. Popular payment options like credit cards, PayPal, and other trusted methods should be supported.
Scalability and customization: Consider the scalability of the e-commerce platform to accommodate your business's growth. It should be able to handle a growing number of products, orders, and website traffic. Additionally, look for customization options to tailor the platform to your brand's unique requirements and design preferences.
SEO and marketing features: A good e-commerce platform should offer built-in SEO (Search Engine Optimization) features to help your website rank higher in search engine results. It should also provide marketing tools like discount coupons, product reviews, email marketing integration, and social media integration to promote your products effectively.
Analytics and reporting: Comprehensive analytics and reporting tools are crucial for tracking the performance of your e-commerce business. Look for features like sales reports, conversion tracking, customer behavior analysis, and other metrics that can provide valuable insights into your business's performance and help you make data-driven decisions.
Remember that these features may vary depending on the specific needs and goals of your business. Prioritize the features that align with your requirements and consider other factors such as pricing, customer support, and integration capabilities when selecting an e-commerce platform.
4 Essential Questions to Ask Yourself When Choosing an E-commerce Platform
Many businesses find it difficult to choose the right e-commerce platform that can benefit to their business. However, no more worries, as there are many options available, and it's important to make sure you choose one that fits your needs. To help you decide which platform is best for you, here are 4 essential questions to ask yourself when choosing an e-commerce platform:
What features do I need?
How much does it cost?
Is the platform secure?
Is there good customer support?
By asking yourself these questions, you can get a better understanding of what features and capabilities each e-commerce platform offers and how it fits into your budget and security requirements. Additionally, by looking at customer reviews, you can see if the platform has good customer support and if users are satisfied with their experience using the software.
However, to ensure you make the right decision, it is crucial to thoroughly analyze all available information, carefully weigh your options, and consider the potential risks and rewards associated with each choice. Conduct comprehensive research, seek professional advice, and take the time to understand how each option aligns with your specific needs. By doing so, you can make an informed decision that best suits your business requirements and sets you on the path to success. To know more check how e-commerce platform helps you set your E-Store.